We speak to Deborah Dewi from Jakarta – on how it is like caring for her mother who was diagnosed with dementia at the age of 68. She shares with us how reaching out to her local association has helped her through her journey and her newfound purpose in empowering other young caregivers in her local community.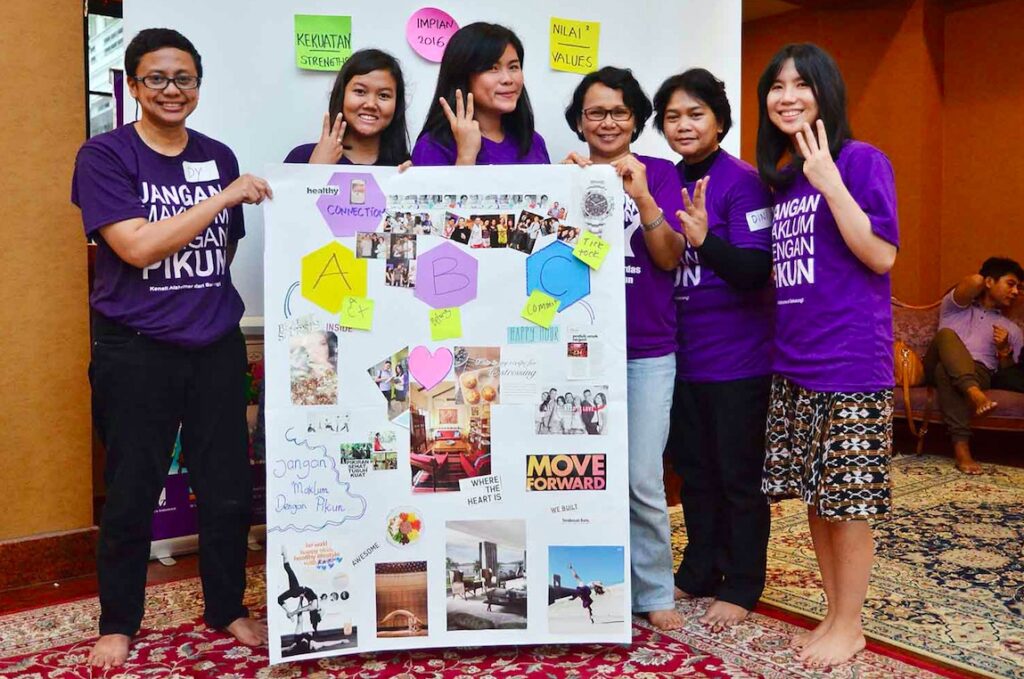 When my mom was diagnosed with dementia a year ago, at the age of 68, my family and I were shocked and overwhelmed. We plunged into a state of hopelessness because the doctor said that there was nothing we could do – there is no existing medication that could cure this disease.
From then on, it's been a hard time for us to adapt and accept the reality because we're not ready to lose our mom. We also had no idea what we should do to prepare for the future, and where we could seek support within my country, to help us cope with this.
The population of people living with dementia in Indonesia is currently estimated at just over 1 million, and the number is growing steadily. A lot of stigma is still associated to dementia in Indonesia; especially in the villages outside the capital city. Many families still believe that dementia is a normal part of aging and choose to keep their loved one at home, isolated from society, out of shame or embarrassment.
When my husband found Alzheimer's Indonesia (ALZI), our local association, it was a huge turning point for us. ALZI played a big role in our adjustment as a family and greatly helped us to accept the reality of what dementia could do and how we could manage it so that our lives could go on. They started with giving me sufficient information about dementia, which really built my capacity as a caregiver.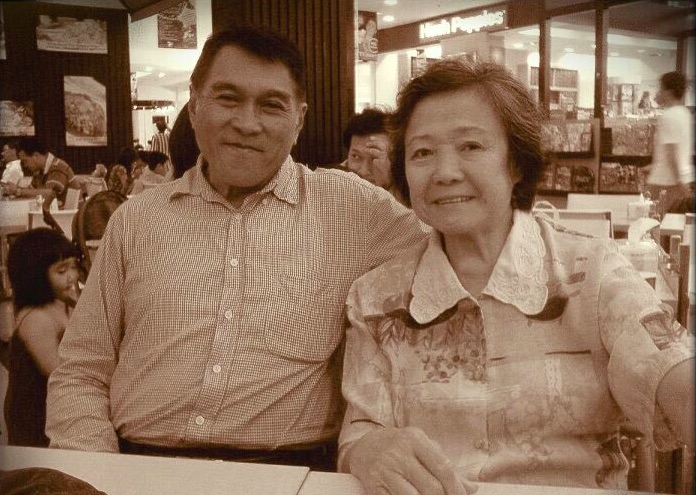 Gradually, I found my mindset shifting – from one of seeking medication to completely cure my mom, to one that focused on increasing her quality of life as she lives with dementia. As time passed, we as family learnt to accept our new role as lifetime caregivers for our mom, and to also own the fact that dementia would be a part of our lives but that we could actually manage it.
The greatest struggle for me was when my mom refused everyone's company and help, except for mine. She preferred that I help her with her daily activities , but I lived in a different town with my husband and my son. I felt that I was forced to choose between two loved ones – my mom and my son. It definitely is a tiring journey but I am slowly getting used to balancing my duties as a caregiver to my mom and caring for my son.
My mom is struggling with her condition and I have no idea how much time God will give me to create memories with and of her. But when her time is up, I want to be able to look back fondly on our time that was spent meaningfully and joyfully, instead of wallowing in our reality. Such a mindset helps me to enjoy every opportunity that I have with her now; to give her my love as long as I can.
To those of you out there who are facing the same choices as I did then, my advice is to give yourself a chance to look at dementia, and living, differently. You'll find that this perspective change will direct your actions to a life that you won't regret – because we can't turn back time.
Looking at the big picture has also helped in the adjustment. For example, I thought about the purpose of this predicament and wondered how I could turn it around and not only live with it, but also contribute to society and make an impact with my story and experiences.
Although it's true that not enough is done in our local community to educate us and the younger generation about dementia, I encourage you to be brave enough to still seek help and reach out to others for support, because this journey will be much easier if you have company!
Are you based in Indonesia and caring for a loved one with dementia? Find support from your local community. Reach out to Alzheimer's Indonesia to find out more.