Rianna Patterson is bringing waves of change to her community through the Dominica Dementia Foundation. She is also a 2017 recipient of the Queen Young Leaders' Award which recognises exceptional young people who are making lasting change in their communities.
By Rianna Patterson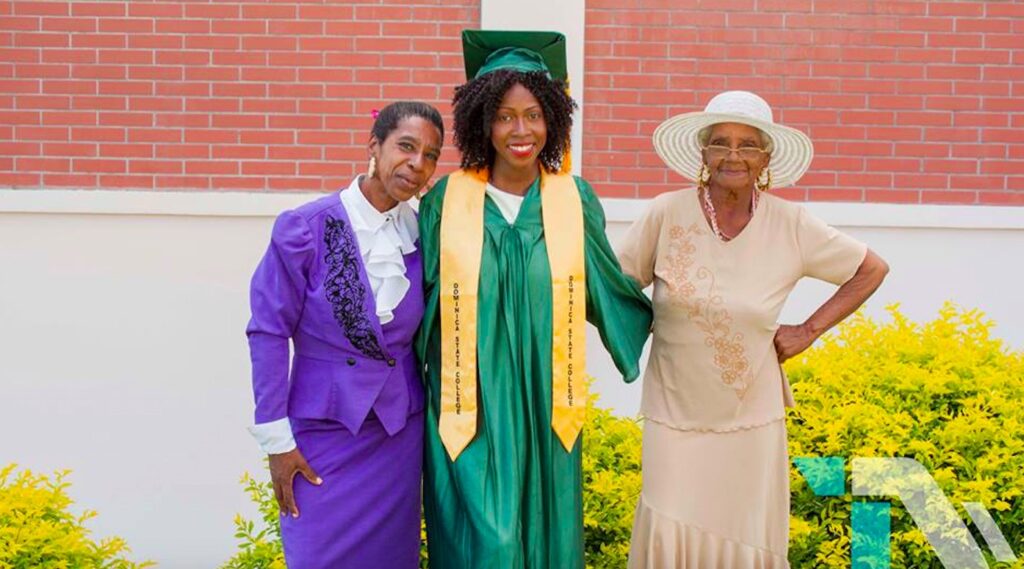 "I came up with the idea after my grandfather passed away in 2013. He was living with dementia and it was a traumatic experience for my family. I want to help people in Dominica who are going through these struggles," said Rianna who launched the foundation in 2016 upon graduation from a university.
Driven by her experience at home
Rianna shared that her grandfather suffered from dementia ever since she was a child. She did not know what was happening to him and was often too afraid to engage him. Growing up, Rianna spent most of her time travelling to the hospital to be with him. "I was losing my mind trying to figure out how to help him regain his. It was an emotional roller coaster," said Rianna. She tried bringing old photographs to the hospital to help jolt her grandfather's memory. The stress of caring for her grandfather took a toll on the entire family. Her family struggled with understanding and coping with her grandfather's changing behaviour. Rianna tried to seek professional help but she shared that there was barely enough support for families who are dealing with dementia in Dominica.
A dementia-friendly Dominica
This inspired her to dream of a dementia friendly Dominica. She is now working towards this dream through the Dominica Dementia foundation which aims to raise awareness of dementia, and provide emotional and financial support to the families and to those who are suffering from it. The foundation currently organises regular support groups that offer the community a platform to openly speak about the challenges they face in caring for people with dementia and to share advice.
Understanding dementia
When asked about what Rianna wished she knew when coping with her grandfather's condition, she shared that it was to understand that dementia is a progressive disease which causes patients to eventually forget their loved ones. She feels that it is important for caregivers to recognise that it is unintentional and to come to terms with this.
Generating awareness of dementia is extremely important to Rianna. She feels that it is especially critical for caregivers as they require a deeper understanding of the disease. The foundation contributes to research on dementia through its work with various elderly homes in the country.
Caring for caregivers
"Being a young caregiver also means taking care of yourself. I hope that with more support and resources, persons with dementia and their caregivers can find greater hope in the community. This was something that I lacked when my grandfather suffered from dementia," said Rianna. Her goal is to create dementia-friendly communities in all ten parishes of the country.