Through a heartfelt poem, Aaliya Syeda shares her experience witnessing role reversals within her own family as her father became the caregiver for both her grandfather and grandmother living with dementia in Bangladesh.
Contributed by Aaliya Syeda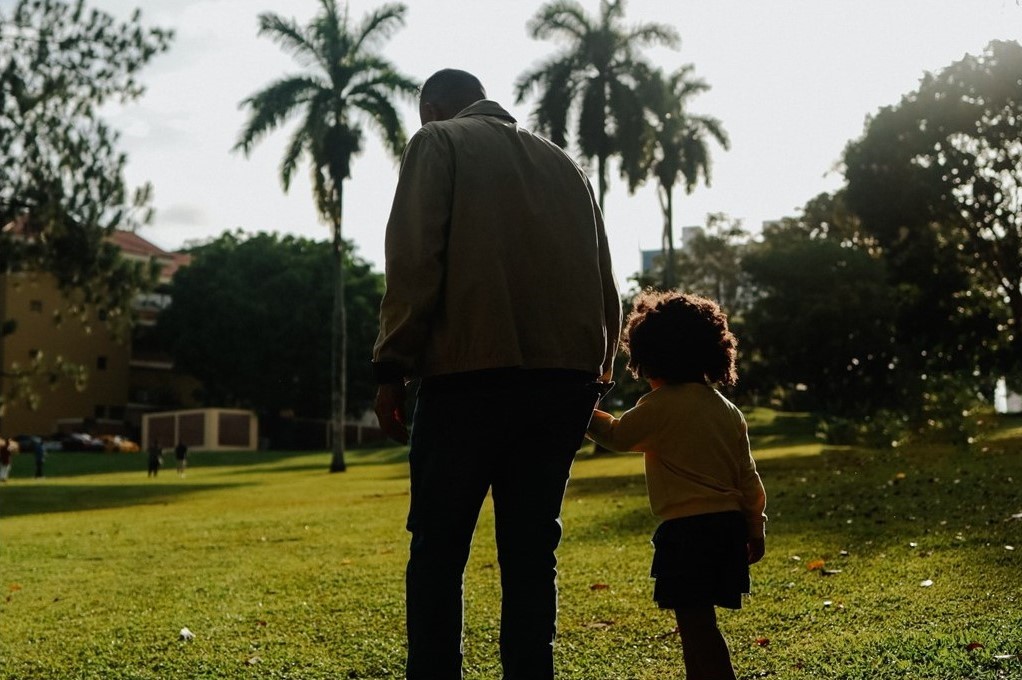 Daughter to Caregiver
Dear father,
You lifted me up on your shoulders
when I was just a little girl,
who craved to see the world
like her father does.
We walked past traffic signals and
ran red lights as if we were in a game
of subway surfers,
except you were my hoverboard
and I could never die
while seizing your fingers
with my whole hand.

You carried me on your shoulders
and I never really came back down.
I'm still that little girl who sees the world
like her father does.
Who's shaking right now
because you are.
In fear of crashing down to a ground
as unforgiving as the word Alzheimer's.
Sometimes, I wonder what it's like,
but I'm afraid it might be too uncomfortable,
that I'll forget the motions of my feet
dangling in the air
while you held on to them
like a backpack on your shoulders.

Dear father,
You taught me how to say my first word
repeating every word, and stressing every syllable,
but I'd never gotten it right either.
So while they keep repeating my name
to you ceaselessly, I'll remember
how you celebrated my gibberish
and celebrate yours equally.
And I'll remember how I knew
you were my father,
long before I could call out to you
so when you call me 'girl' instead of
the name you gave me at birth,
I'll accept the unfamiliarity,
knowing in my heart
you know me.

Dear father,
Your feet are tired,
your pace is slower.
And I just wanted to say
it's okay,
you can bring me down now.
---
Authors Note: 'Daughter to Caregiver' was inspired by the role reversals within my own family as I watched my grandfather slowly become more and more dependent on his children while living with dementia. As a child, I was fascinated with the unique bond shared between a father and daughter and wanted to emulate that kind of endearment in this poem through the depiction of a little girl on her father's shoulders. It is always heartbreaking when our fathers start to become vulnerable because it unsettles that little girl inside of us; however, this poem is also about growing up, accepting the cycle of life and becoming that source of stability for our fathers that they had once been for us. "
---
Aaliya Syeda is an 18-year-old Bangladeshi poet, who is the author of a poetry collection entitled 'Random Stars'. She is also a two-time winner of the 'Catharsis' poetry open-call at the National Poetry Festival Singapore and is currently pursuing her undergraduate degree at Wesleyan University. Read her story here.