Born in India and now based in Seattle, Anjan Kumar is a 31-year-old software engineer and filmmaker. His father was diagnosed with dementia in 2011. He looks back at his father's life and recalls the man he once was as he shares the ups and downs of witnessing his dad's decline.
By Anjan Kumar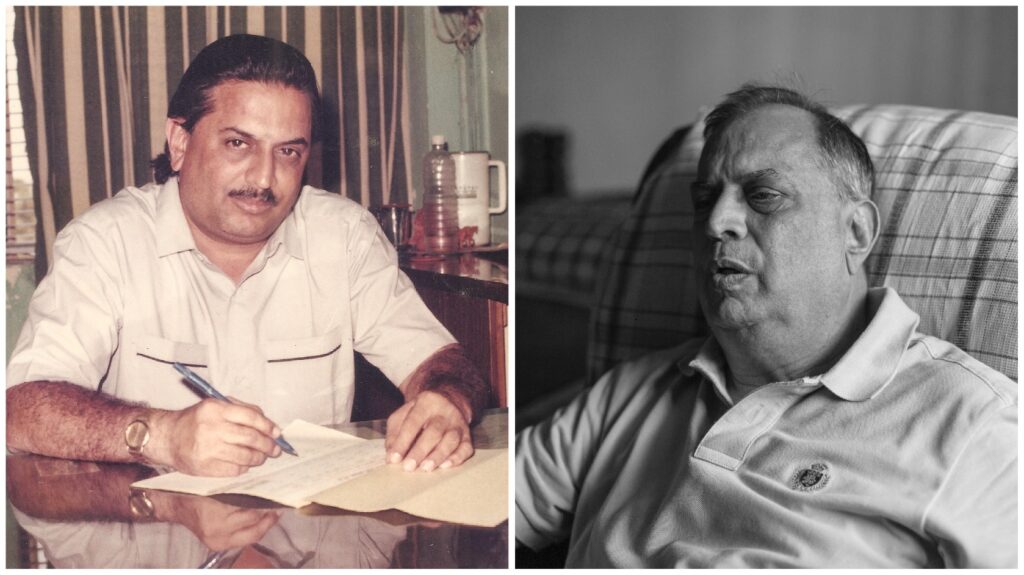 My father, Meenakshisundaram, then and now.
It has been 5 years since the diagnosis was first made that my dad has Dementia. Every day since then has been a struggle for my family.
My mom has been the primary caregiver all along, with my sister and I providing support in every way possible. I'm completely at loss for words to describe the challenges we face in caring for him every day, and how the memories of his past haunt us, how we worry about tomorrow.
My father is a 68 year old baby now, he barely speaks 5 words in total, recognizes 2-3 people at the most, wears diapers 24 x 7, and we don't know the number of days that's left of him.
I have spent so much time with this little child that I no longer remember the father that he was to me. Sometimes I dream about him where he appears as his normal self, and boy do I cherish those moments dearly.
It is fascinating when your mind believes this illusion and lets you consciously experience the dream for real.
In retrospect, I truly miss the last 5 years as well. Until couple of years ago, he could speak multiple sentences, watch shows on TV, speak over the phone, and even go online to pay bills. I keep thinking I should have done more then, to keep him happy.
I should have spent more time with him, had him talk about his past and share more nostalgia, let him sing a few more songs, taken him out to more places.
The regret list is endless.
The other thing that I worry about is to get the world to remember him for who he was.
When time has reversed itself and the memory has faded away, the need to chronicle his life and journey is more pertinent than ever. But neither words nor images can do justice to that, such was his persona, aspirations, qualities and achievements.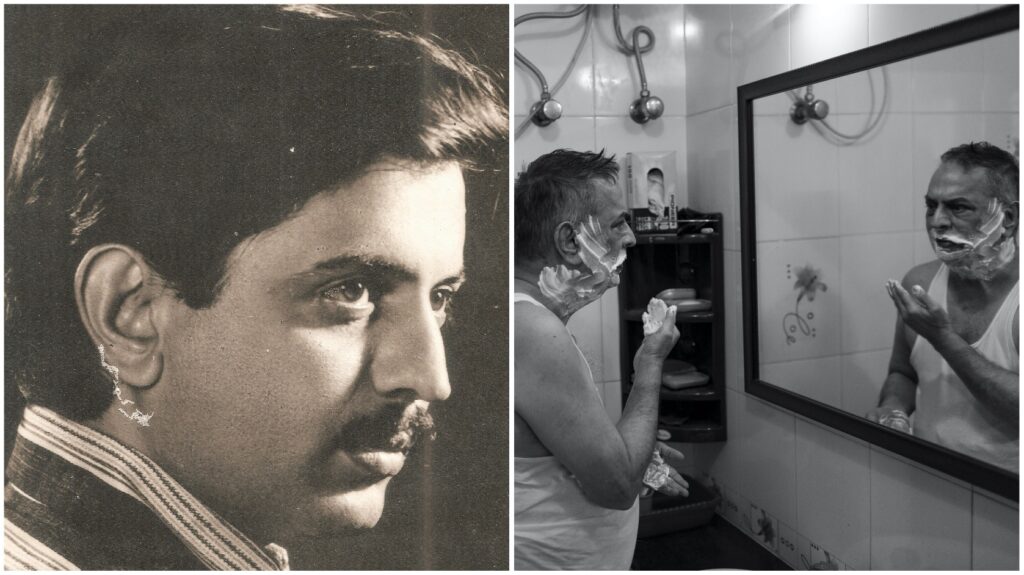 A man with high business acumen, excellent leadership skills and sincere dedication to work, he served 39 years in a public sector company in India, and retired as an Executive Director. There are several people led and inspired by him, who still recollect endless tales of his accomplishments in vivid details, which are the only recoverable archives of memories left.
He was also known and admired for his handsome looks, dynamic personality and power dressing. His jet black shiny hair and stylish Ray Ban aviators were a permanent fixture for decades. He was an extrovert by nature, adept at oratory and singing, with a smart sense of humor as well.
He was a gifted artist, who could sketch any human face to fine detail, as well as compose poetry and write songs in multiple languages.
As a 15 year old kid in 1963, he starred in a high school play of Shakespeare's Merchant of Venice, and became the talk of the town for his wonderful performance of Portia, the heroine, which was fondly recalled 40 years later by his school's English teacher.
It's ironic that the emergence of dementia first affected his vocabulary, behavioral skills, logical reasoning and sense of etiquette.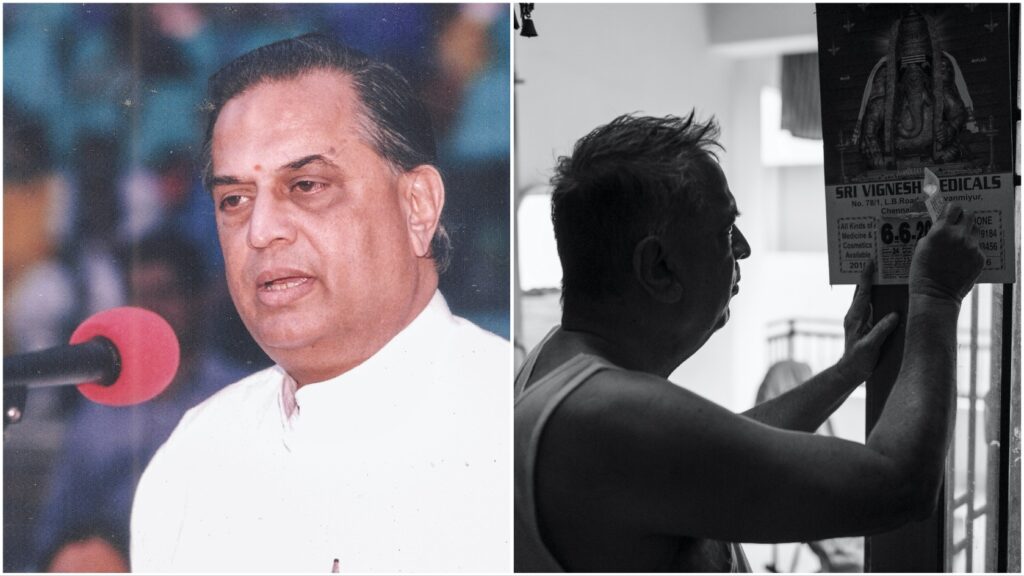 He was the 6th child in a family of 8, and grew up in a modest, lower middle class setting. He bore the responsibilities of supporting his extended family from a very young age, and always stood by them.
He cared for his wife and children with unconditional love and took pride in all our achievements and happiness.
Nothing mattered more to him than the health and well being of his loved ones, which persisted for years even after the onset of dementia. He would always strive for perfection and went about every little task with meticulous planning and execution.
Its a pity that he could not prepare for his ultimate decline, he lost the ability to comprehend what he's going through by the time the diagnosis occurred.
It was heart wrenching to see him struggle through bouts of depression, anxiety and agitation for couple of years.
It made me realize that these are also stories that deserve to be told, for no individual or family deserves such a cruel end to life.
Nor can I help but share with pride, tales of how I now adore every sign of awareness or communication he expresses, and every little smile that graces his innocent face.