Eric Lim, based in Singapore, was 24 years old when he started caring for his father who was diagnosed with vascular dementia. Eric was recently awarded the 2017 Young Model Caregiver (Merit) Award. He shares snippets of his own journey; the initial struggles he faced and how he hopes to use his experience to support other young caregivers out there.
By Eric Lim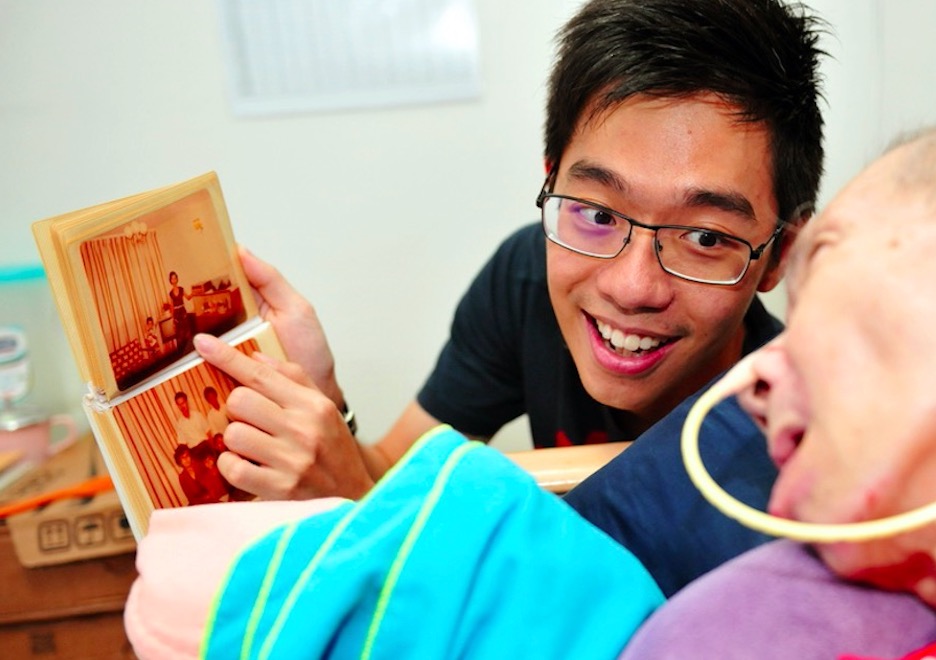 In 2013, Eric Lim was 24 and in his final year of University when he was impelled to become a caregiver for his father who was diagnosed with vascular dementia.
Given the combination of his training during national service as an army combat medic, his studies in psychology and the flexibility of time as a student, Eric took on the role of being the main caregiver for his father.
When asked about how it was like when caring for his father during his time in university, Eric shares: "My social life then took a hit as I was preoccupied with juggling my studies and the new responsibilities at home. I was usually either in school for classes or at home caring for my father. I chose to stay home most of the time instead of hanging out with my friends, because I was either too tired or felt guilty for being away from home."
"At times, we endured days with little to no sleep because my father would stay awake throughout the night. We struggled to cope because we weren't aware of the services and help available."
In struggling to cope, Eric realised that they needed to look for more help. He shares: "Eventually, after a referral from the Agency for Integrated Care (AIC), me and my family turned to AWWA and ADA for services to help support us in our caregiving journey. When my father's condition deteriorated, we hired a domestic worker. 

These extra pairs of hands allowed me and my family to continue working while taking turns to care for my father."
The challenging experience as a young caregiver has played an integral role in shaping Eric's career path. Working for the Brahm Centre, which promotes happier and healthier living, Eric uses his personal experience and the practice of mindfulness to support other caregivers emotionally by teaching them how to build mental resilience and cultivate self-care. The flexible work arrangements offered by his supportive employer has also allowed Eric's career development to continue alongside caregiving.
Through his unwavering dedication to caring for his father and his work in supporting caregivers, Eric was recently awarded the Young Model Caregiver (Merit) Award, organised by AWWA.
Eric shares, "Caregiving is not a job. It is a role that all of us will have to take up at some point in time, because they (the care recipients) are our loved ones and we need to take care of them."
"I wished I was taught earlier how to manage the challenges of being a younger caregiver, but I hope to use the recognition stemming from the award to generate conversations on the difficulties that young caregivers face, such as trying to negotiate school-work transition whilst balancing new family commitments, and preventing caregiver fatigue."
The 2017 Model Caregiver Awards in Singapore is co-organised by AWWA, National Council of Social Service (NCSS) and Agency for Integrated Care (AIC) in partnership with Caregivers Alliance Limited (CAL), Movement for the Intellectually Disabled (MINDS), St. Luke's Eldercare and Thye Hwa Kuan Moral Charities (THKMC).